Some fan reviews of Empires originally posted at http://empires.heavengames.com
"10 for the music. Nice mood, nice atmosphere, and nice timing."
"9 for sound, loved the music, and some weapon sounds are very awesome."
"9 for sound, great sound and music, both are well done and makes the game very fun imo."

"…I think it ruled. Both the game menus and in-game music successfully creates the right atmosphere."
Music editing, arrangement, and performance on over 100 episodes, ranging from the Frieza Saga up to the Other World Tournament (in the Great Saiyaman Saga)
John A. Bilicki III webmaster at JAB Creations comments:
"Pikkon's Theme is just one of countless examples of Bruce's great work. This track is featured exclusively at JAB Creations. "
(Check out Pikkon's theme here: Video w/Pikkon Theme)
<![if !vml]>
<![endif]>   
Winner of GANG's 2003 Best Game Audio Article, Publication or Broadcast Award (www.audiogang.com)
5 out of 5 stars at Amazon.com
"As a music composer for games, I highly recommend this book to both those who are currently developing audio content and to those aspiring to create audio for games."
"If you want to gain all the benefits and sophistication that DirectMusic provides, this book is a must."
"Whether you are hoping to become more educated on the use of DirectX or game audio in general, this is a highly informative book which is well worth the money. I HIGHLY recommend it!"
Worked on the music and sfx for 4 unreleased games
Peter Khojasteh founder and head of Exis Interactive says:
"Scott Morgan of Morgan Studios is truly a musical visionary. His work on our past projects has formed a strong friendship with his company."
G. Doc
Bencar

comments on music written for the Human Beams Project:

"Scott. Your new patch blew my doors off. I'm just now picking myself off of the floor.
Sounds great and it is loads of fun to play. We're very fortunate to have you be a part of the team."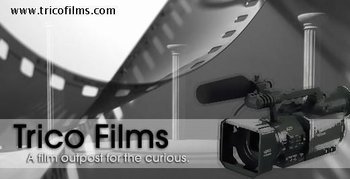 Scored the feature length film "Through a Dark Wood" and 2 short films.
Miles Stipek one of the 3 founders of Trico Films said:
"Hey scott, Dylan was showing me that piece you been working on- its f**king amazing! loving it man cant wait to hear the full product! :D "